Massage at Cymru Chiropractic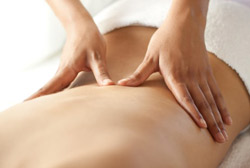 At Cymru Chiropractic we are able to offer fantastic massage services with our experienced therapists. We know how wonderfully beneficial massage can be, helping your mental, physical and emotional wellbeing. It only takes a moment searching on google nowadays to see the plethora of benefits, as you may already have done. So rather than reading about it, why not try it.
Back, Neck & Shoulders
One of our most popular massages, helping you to ease away the tension that daily stresses can create.
Full Body Massage
This full body massage is ideal for tired, tense muscles and helps increase circulation and induce deep relaxation
Bespoke Massage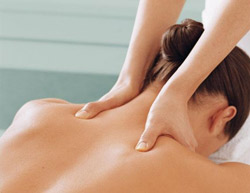 If you are currently having chiropractic care here with us, why not book a massage and let your chiropractor liaise with your massage therapist to produce a specific massage plan to help address any specific postural tension you may have. This has helped bring fantastic results for so many, if you are serious about creating and maintaining a new and improved posture then this is for you.
Go on, treat yourself and let us treat you.
Now that you have read this, the next thing is to choose which one you would like to try first and then give us a call! We will arrange the appointment for you. For more information on the wonderful benefits of massage and to book your appointment please give our reception team a call on 01495 757666.
---
Massage Therapy | Pontypool TOR | Cymru Chiropractic Clinic